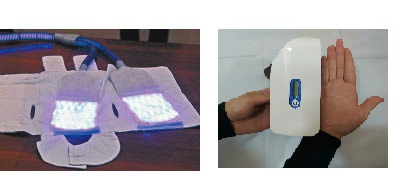 黃疸BB…家居照燈…方便安心
新生嬰兒的肝臟因未發育成熟,未能迅速處理過多的膽紅素,並且積存體內,形成生理性黃疸。本港每10個新生嬰兒中,就有6至8個有黃疸。
黃疸一般在嬰兒出生後第2至3天出現,高峰期為出生後5至7天。黃疸大致分為生理性及病理性,前者只需觀察或照燈治療便可,後者要對症治療。向來治療黃疸須住院接受光療,即是俗稱的照燈。現時香港已引入了家居照燈,不但避免住院的交叉感染風險,特别是現在冠狀病毒仍然肆虐,而且費用較私家醫院收費便宜,亦可減少「母子分離」的時間,不妨礙餵哺母乳,間接地減低了產後情緒波動甚至抑鬱的情況。
想知道更多的資料,可向下列醫務中心查詢:
栢峰醫務中心 :  尖沙咀 2217 0123 / 沙田(六樓) 2603 2030 沙田(八樓)2603 1013
Jaundice Baby…Home Phototherapy…Safe & Easy
Neonatal jaundice is common among newborn babies.  It usually occurs when a baby's liver is not mature enough to get rid of bilirubin in the bloodstream. In Hong Kong, 6 to 8 out of 10 newborn babies have some degree of jaundice. Jaundice usually appears on the 2nd to 3rd day after birth, and peaks during the 5th to 7th days after birth.
Jaundice is roughly divided into physiological and pathological. The former requires only observation and/or light treatment, while the latter requires pathological diagnosis and treatment. Traditionally, phototherapy, the treatment of jaundice, requires hospitalization. Now, home-phototherapy is introduced in Hong Kong.  This device serves several advantages. Home care not only avoids the risk of cross-infection in hospitalization, especially amid the raging coronavirus pandemic but also cuts the cost with private hospitals. It reduces the time of "mother-child separation" and does not hinder breastfeeding. Therefore it would help prevent postpartum mood swings and even depression.
For more information, please contact the following Medical Centres:
Platform Medical Centre: Tel: 22170123 (Tsimshatsui) / Tel: 26032030 (Shatin 6/F)  Tel: 26031013 (Shatin 8/F)